Richard Galpin is an artist, working on projects that are a hybrid of art, horticulture and local history. He founded the Alberta Fruit Commons with the Alberta Tenants and Residents Association which uses the growing and sharing of fruit as way of building community resilience. Richard is lead artist for the Kennington Chartist Project, on the steering group for the London Freedom Seed Bank, and is an active member of the Walworth Society. He lives with his family nearby, and from his small backyard is breeding 'The Bloody Marvel', a new variety of red speckled lettuce.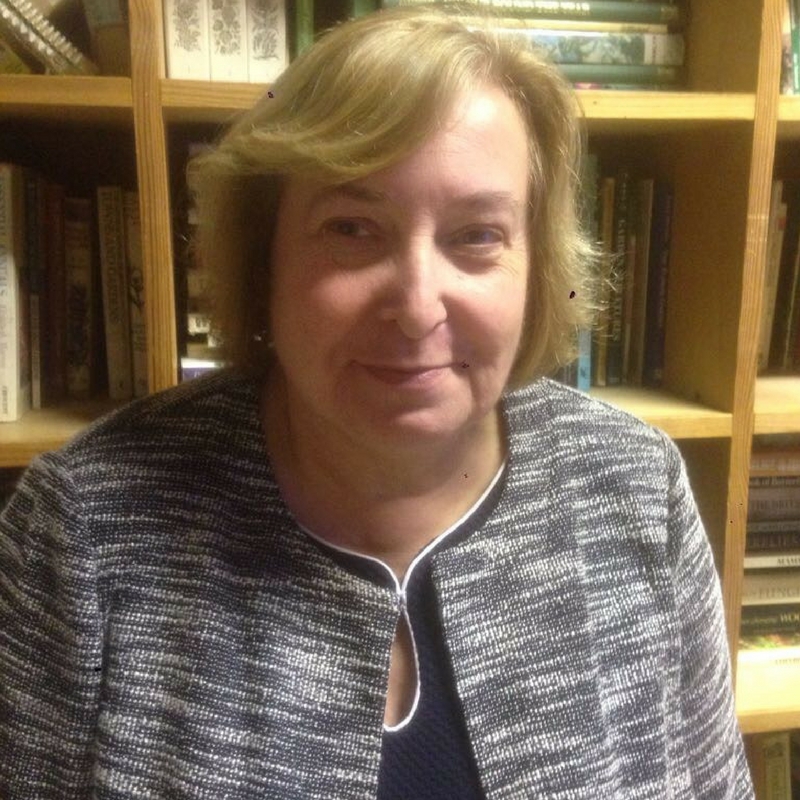 Tina Lewis
Company Secretary
Tina became a trustee in February 2017 and volunteers at the Garden at weekends and during school holidays. Tina has a degree in Childhood and Youth Studies. She has worked at an academy in Slough, Berkshire for 7 years as PA to a Vice Principal and Headteacher, and is Clerk to the Trust. She also sits on a Parochial Church Council, a Youth Committee and Social & Funding Raising group. Tina is married with 3 children and has 3 grandchildren. Her interests involve enjoying the theatre, visiting National Trust properties and Reading.
Rose joined as a trustee in October 2018. She is a qualified chartered accountant, with a particular interest in the charitable sector. She is currently Head of Accounting Services at the Royal Academy of Arts. Growing up in Oxfordshire Rose has always been interested in art, theatre, and fashion. She enjoys travelling to novel destinations around the world and currently resides in East London with her New Zealand husband.
Susan Gent is a qualified solicitor and currently the General Counsel at the Royal Academy of Arts in Piccadilly, London. Susan is a specialist charity and construction lawyer, having started her legal career working for Masons solicitors (now Pinsent Masons) and then progressing to Head of Litigation for London Underground and subsequently Head of Legal for WWF-UK. Susan is the Chair of Lawyers In Charities, a group of over 300 lawyers working in house in UK registered charities
Rebekah became a Trustee in November 2017 but has enjoyed the Garden for much longer, including by taking part in a honey harvest and bee-keeping course. Rebekah is a scientist by training and has a PhD in embryology, but now works for the Civil Service. In her free time Rebekah enjoys travelling, baking, and visiting the theatre.
Kevin Williamson is a retired construction worker who has lived in the Walworth area all his life. His association with the Garden goes right back to the beginning when he was part of the team that cleared the site and assisted in the initial layout and has kept an involvement with the Garden ever since. Besides being a trustee of the garden he also has a keen interest in local events and is a member of various organisations such as The Walworth Society and The Friends of Pasley Park.
Katie became a trustee in March 2019. She is a qualified solicitor and currently a lawyer at environmental law NGO, ClientEarth, where her work focuses on UK clean air issues and promoting compliance with European air quality standards. Before joining ClientEarth, Katie practiced as a planning and environmental lawyer at international law firm Berwin Leighton Paisner. Katie is lucky enough to live near the Garden and has been a big fan since she first visited in 2012. She spends her free time tending to her balcony, cooking and finding new green places to cycle and hike.